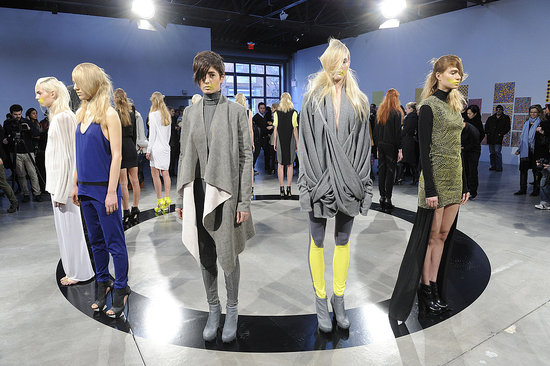 Kimberly Ovitz FW 2011
Kimberly Ovitz has been one of my favourite designers since I first saw her Spring 2010 collection
Quick reminder//
Ah so worth reposting! I do not feel the same love for her fall collection.
I keep feeling that`s something is missing, without managing to put my finger on what it is.
Do not get me wrong, there`s something close to perfection in that all blue jumpsuit.
I also took a look at her Spring RTW 2011 collection, and I must say I felt more content with doing that. It`s a more complete collection, and looks really promising for the sunnier part of the year.
All that on a monday?
I guess so.
Happy Valentines day!
xx T