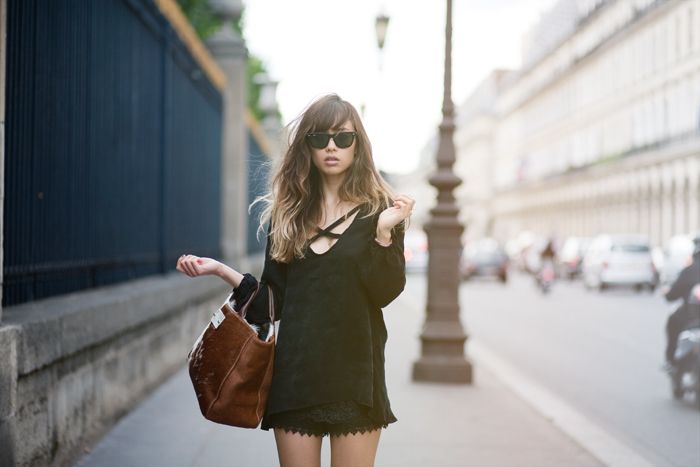 I`ve been thinking fall a while now,
and I don`t know but you, but I`ve been searching around for inspiration like a mad woman.
haha!
My favourite looks for pre-fall/ fall is the knit sweater and the miniskirt.
It`s such a sweet combination, and would easily go well with boots and brouges.
I`ve also been thinking that a knit would go well with this wraparound skirt too.
Hey. I would swap my arm for that cross front-cross back top!
Inspiration via// fashiontoast
//unknown.